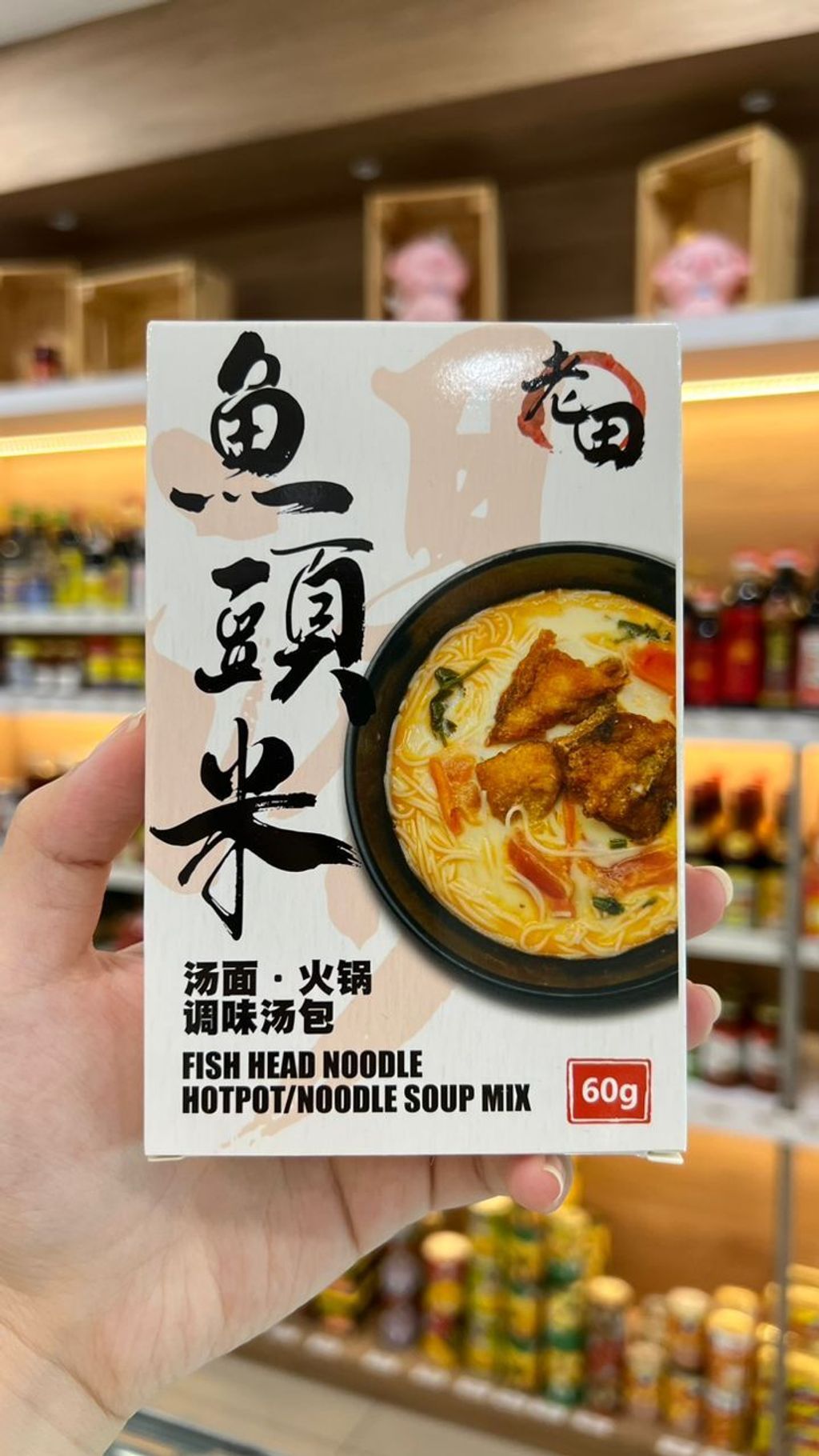 Lao Tian Fish Head Noodle Soup 老田鱼头米粉
Net Weight: 60g (2 - 3 servings)
Ingredients: Corn syrup solids, salt, palm fat, anchovy, sugar, fruit powder, fruit extract, vegetable extract, ginger, white pepper, corn starch, coriander, Beta Carotene. Contains permitted flavor enhancer, milk protein (cow's milk), Dipotassium phosphate, Mono-and Diglycerides, soy lecithin, anti-caking agent.
Storage: Keep in cool and dry place, and away from direct sunlight.
Direction: Add 900ml of water and one packet of LT Fishhead Noodle Soup Mix, bring it to a boil, ready to use. Can be used as a soup base for noodle or hotpot.