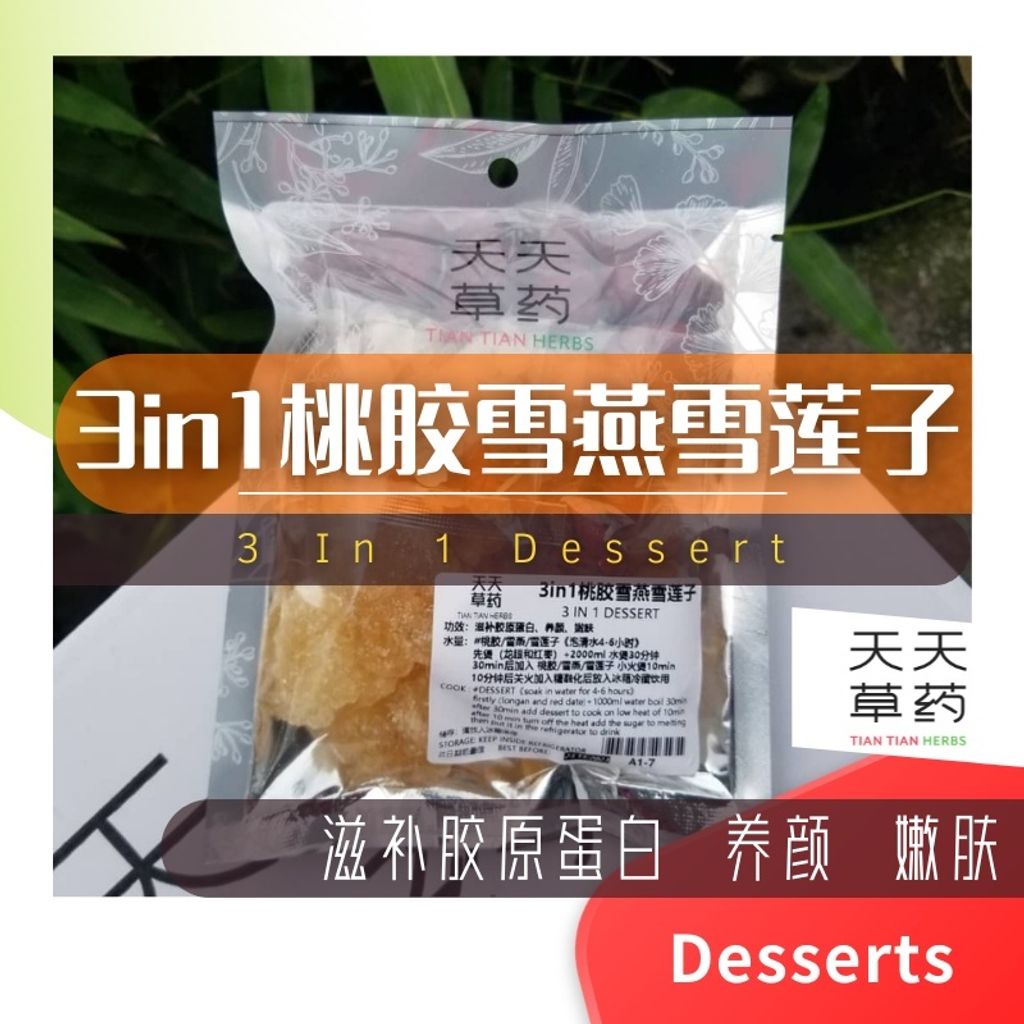 Cook:
1. Soak dessert in water for 4 - 6 hours.
2. Add longan and red date into 2000ml water and boil for 30 minutes.
3. After 30 minutes, add dessert to cook on low heat of 10 minutes.
4. After 10 minutes, turn off the heat and add the sugar to melting.
5. Then put it in the refrigerator to drink.