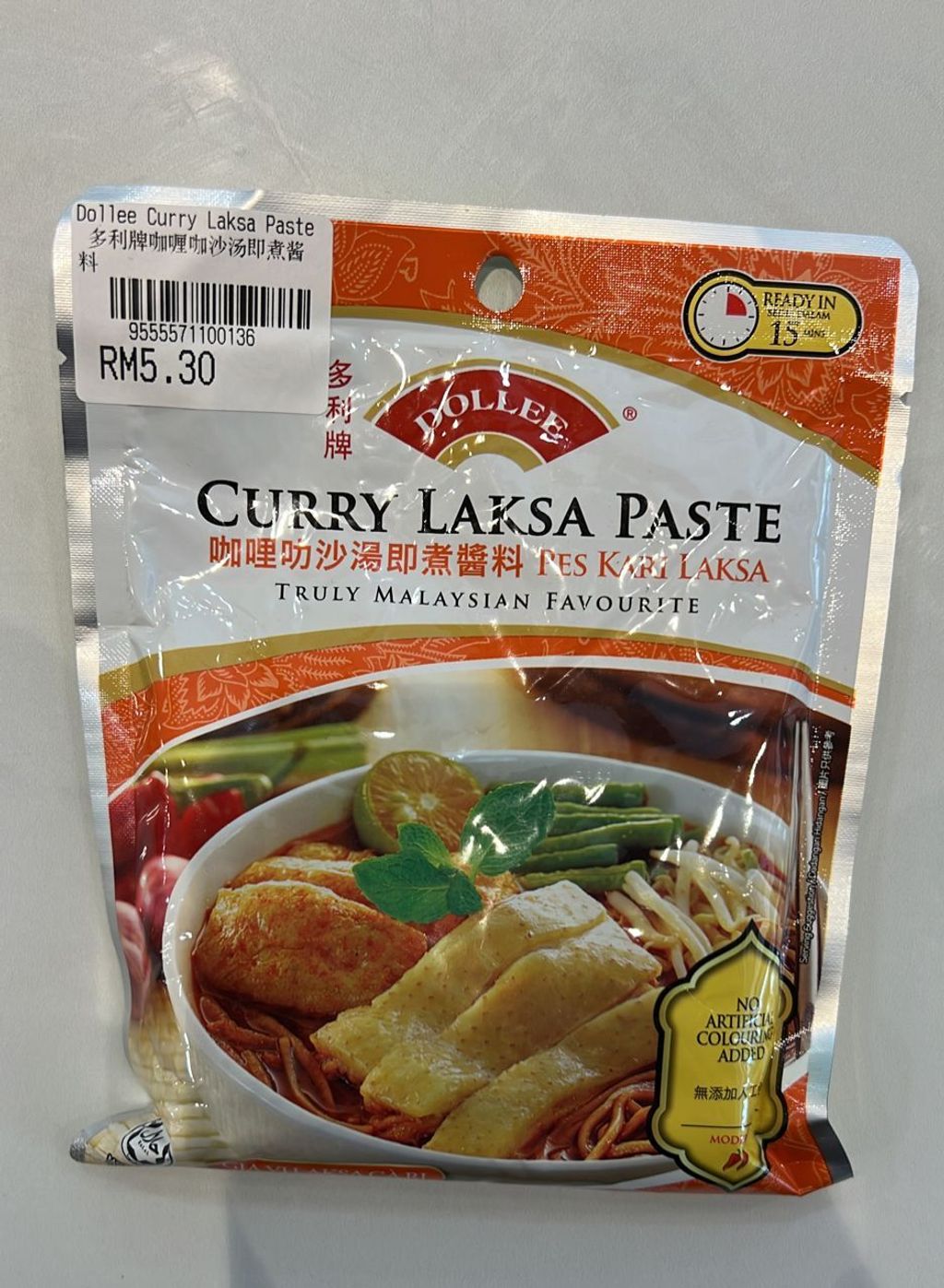 Dollee Curry Laksa Paste多利牌咖喱咖沙汤即煮酱料
Cooking Instruction :
1.Mix 1 packet of Dollee Curry Laksa Paste in 1400ml boiling water .
2.Add 200ml coconut milk and 100g fried tofu puff .Bring to a quick boil and switch to low flame .
3.Distribute blanched yellow noodles and /or rice vermicelli and bean sprouts into 5 bowls .
4.Garnish with steamed chicken ,cooked prawns and mint leaves .
5.Pour hot curry laksa soup into the bowls of noodles and serve hot .