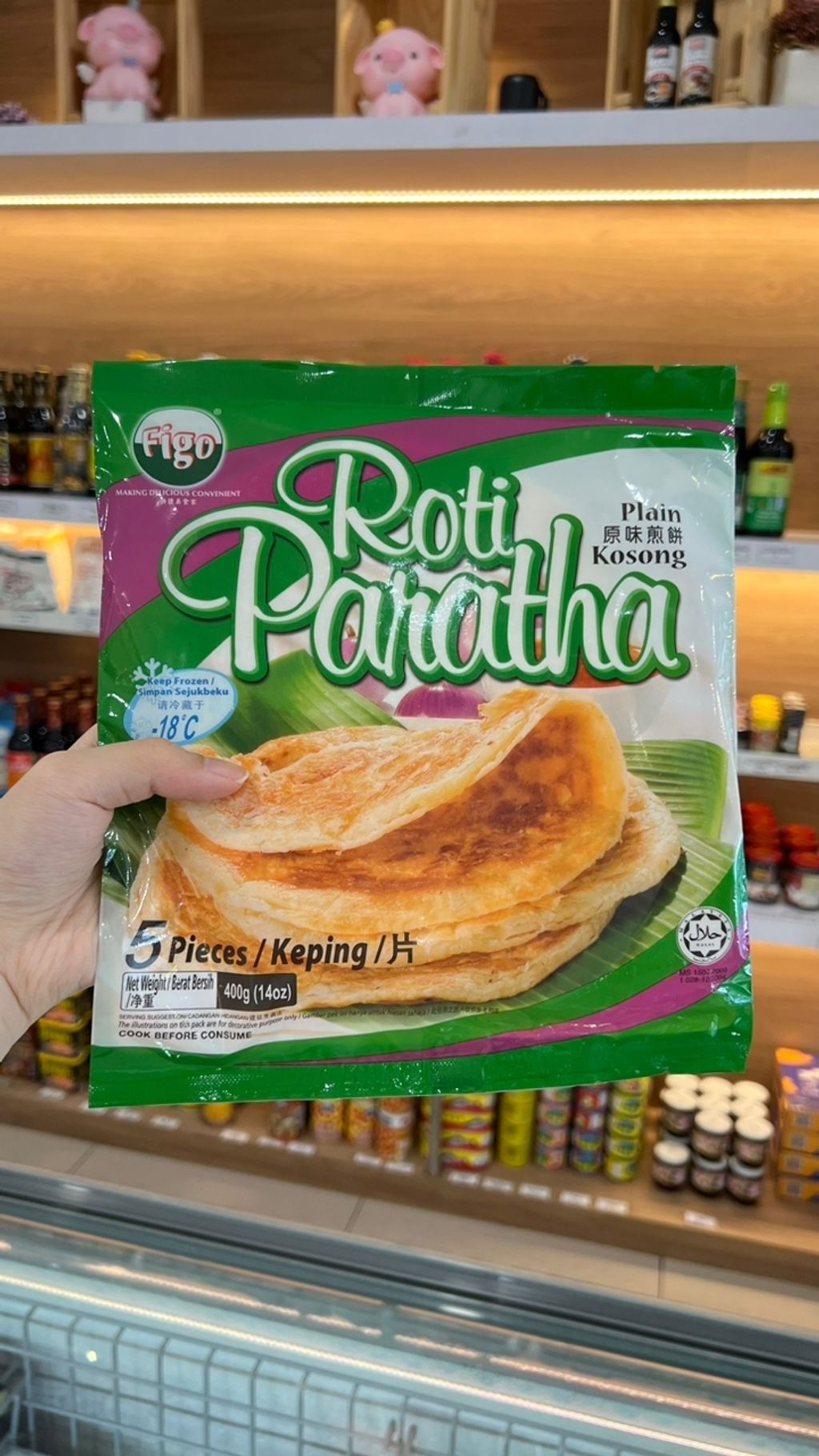 Figo Roti Paratha - Plain 原味印度煎饼
Ingredients:
Wheat, water, palm oil, maegarine, sugar, salt, baking powder.
Serving Suggestions:
1. Take Roti Paratha Plain out from freezer without defrosting it as the dough may become sticky.
2. Peel one of the plastic films from Roti Paratha Plain and place the uncovered side on a preheated pan. Then, peel another plastic film from the other side of Roti Paratha Pan and panfry for approximately 1½ minute.
3. Press the Roti Paratha Plain gently follow by turning it over. Pastry for approximately 1½ minute then continue panfry until both sides are golden brown.
4. Remove the Roti Paratha Plain is now ready to be served after patting with both hands.