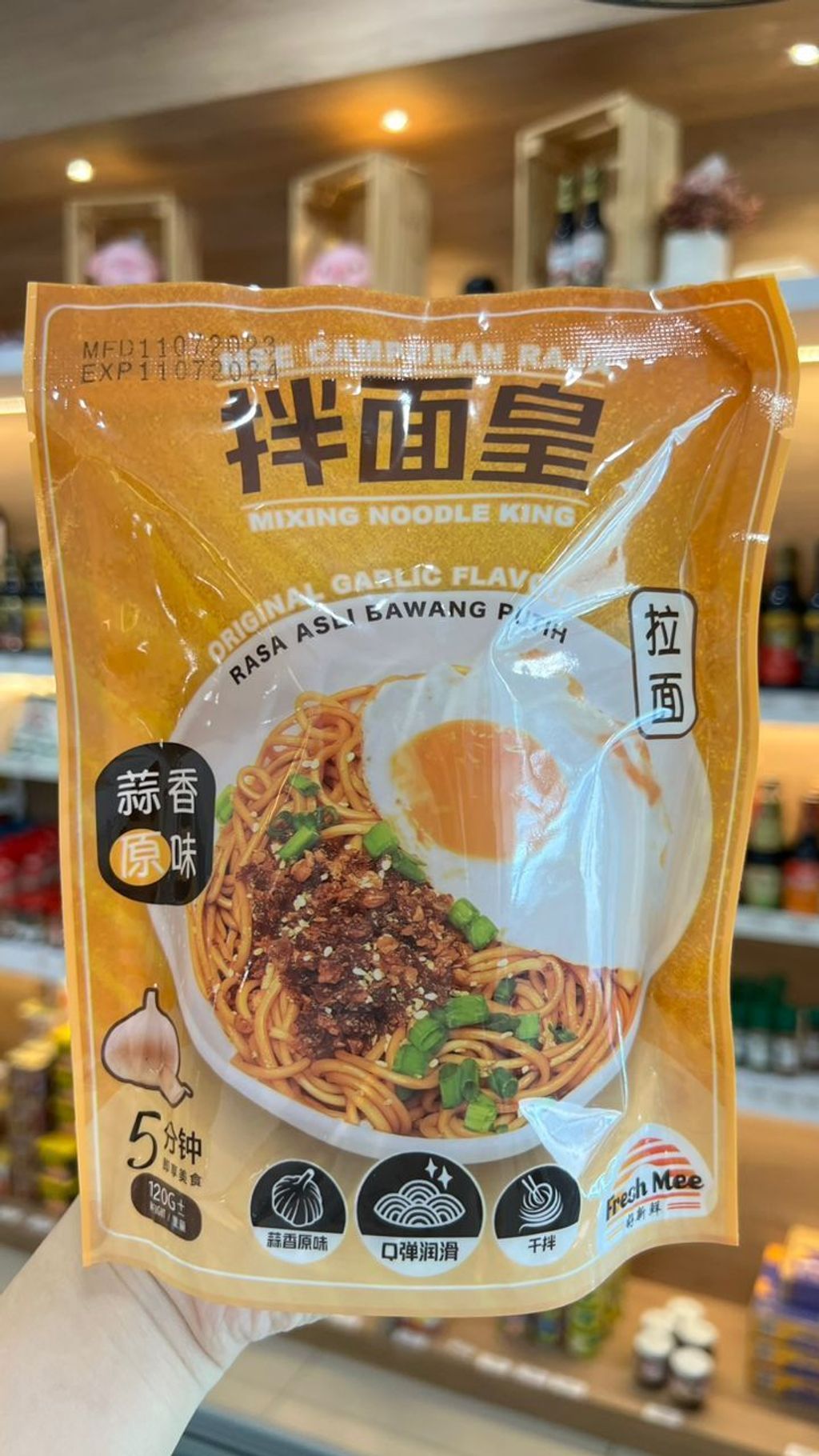 Garlic Flavour Ramen 拌面皇蒜香拉面
Ingredients
Noodle Ingredients: Wheat Flour, Water, Salt.
Noolde Sauce Ingredients: Cooking Oil, Onion, Garlic, Sugar, Salt & Seasoning.
Direction
1. Add sufficient water in the pot and bring to a boil. Place noodle into boiling water and cook 4 - 5 minutes.
2. Pour out the water after cooking and put the noodles in a bowl.
3. Stir the noodles with the sauce, mix well & ready to serve.