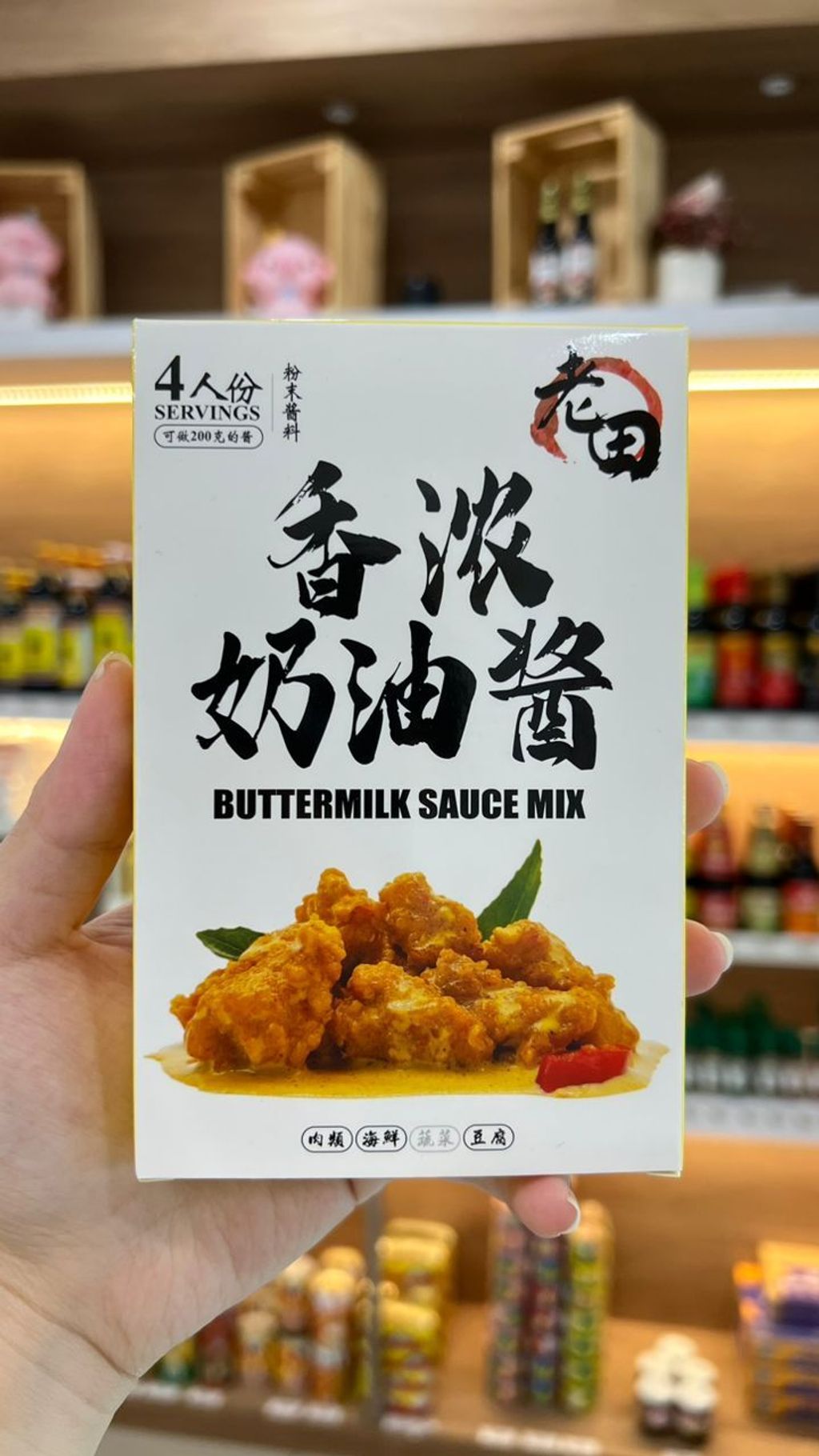 Lao Tian Buttermilk Sauce 老田香浓奶油酱
Net Weight: 50g
Ingredients: Corn syrup solids, sugar, palm oil, corn starch, salt, garlic, chili, spice extract, beta carotene. Contains permitted flavor enhancer, milk protein (Cow's milk), dipotassium phosphate, Mono- and Diglycerides, soy lecithin, anti-caking agent.
Storage: Keep in cool and dry place, and away from direct sunlight.
Directions: Add 150ml of water (or evaporated milk according to preference), 1 tablespoon of cooking oil, and one packet of LT Buttermilk Sauce mix into the pan. Keep stirring the mixture while bringing it to a boil over medium heat. Turn off the heat, add fried / grilled meat and mix it until evenly coated, ready to serve.