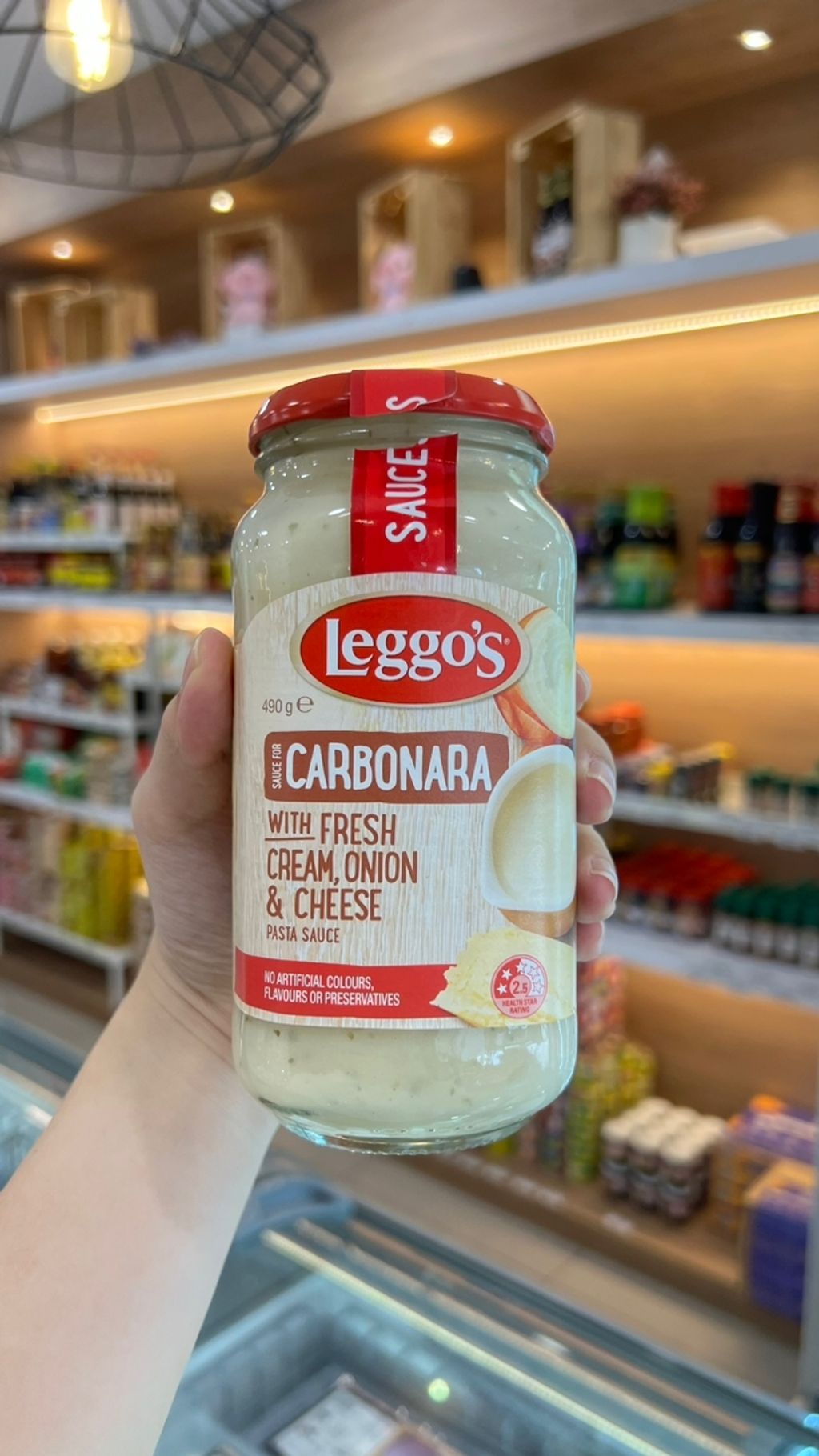 Leggo's Carbonara with Fresh Cream, Onion & Cheese Pasta Sauce 490g 白酱奶油意大利面酱料
Cooking Directions (Serves 4):
Cook ⅔ cup chopped mushrooms in a pan. Add contents of jar and stir over a MEDIUM heat until hot. Serve with cooked pasta.
Microwave Directions (1100watt):
Pour Contents of jar into a microwave safe container. Cover and cook on HIGH for 3 - 3½ minutes, stirring halfway. Serve with cooked pasta.