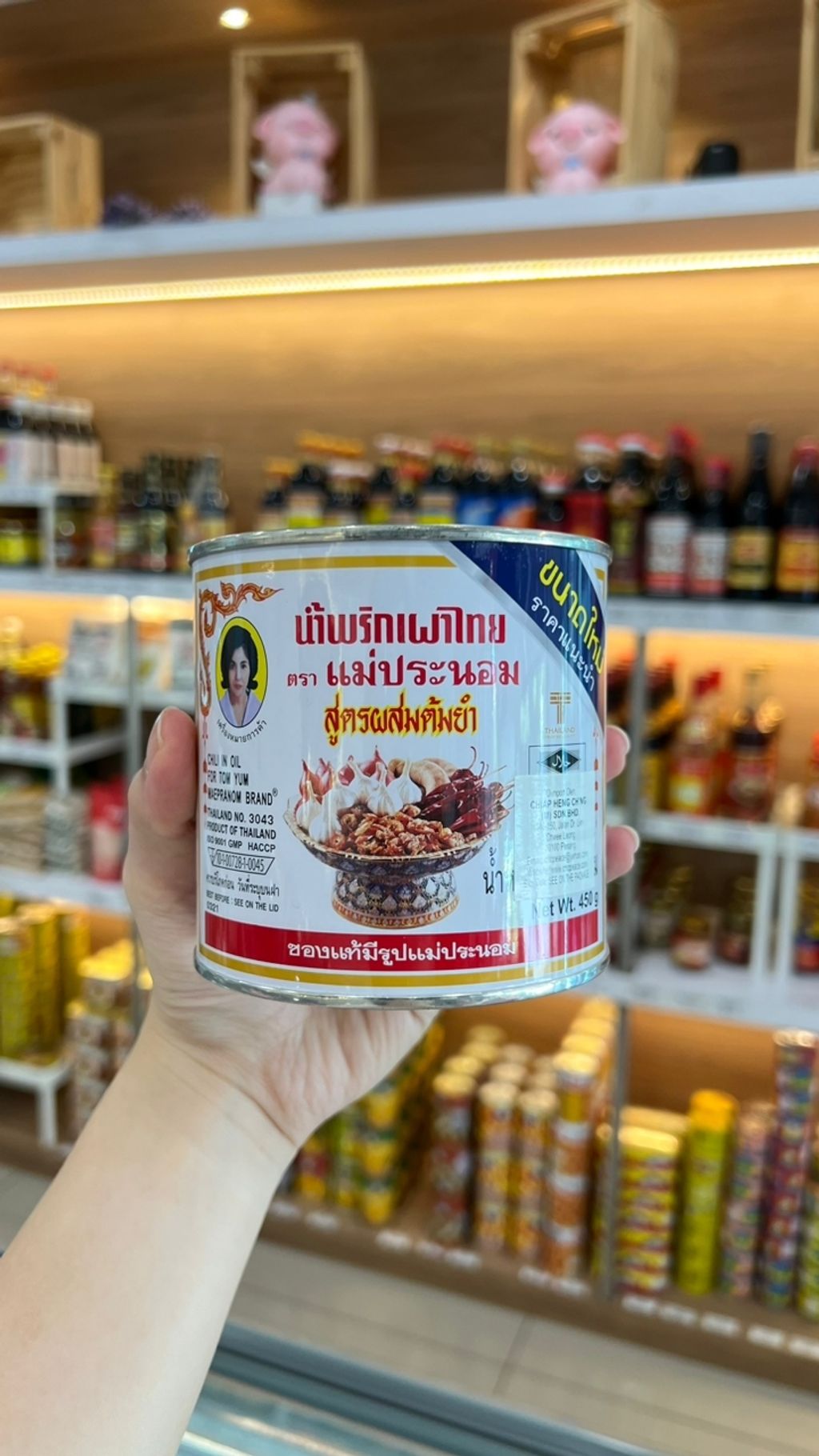 Maepranom Brand Thai Style Chilli in Oil for Tom Yam 泰国女人头东炎酱
Ingredients:
Sugar, salt, soybean oil (refined soybean oil), onion, garlic, dried chilli, dried shrimp, tamarin, shrimp paste.
Directions:
Add to food to enhance flavour. Add to tom yum soup, spicy salads, tom yum noodle soup, fried rice, stir-fried crab or prawns and for seasoning all types of seafood.
Suggestion:
Store in a cool dry place, use dried and cleaned spoon to stir chilli paste and oil well before use. Once opened, seal the pouch, secure the lid tightly, keep refrigerated and consume within 60 days.