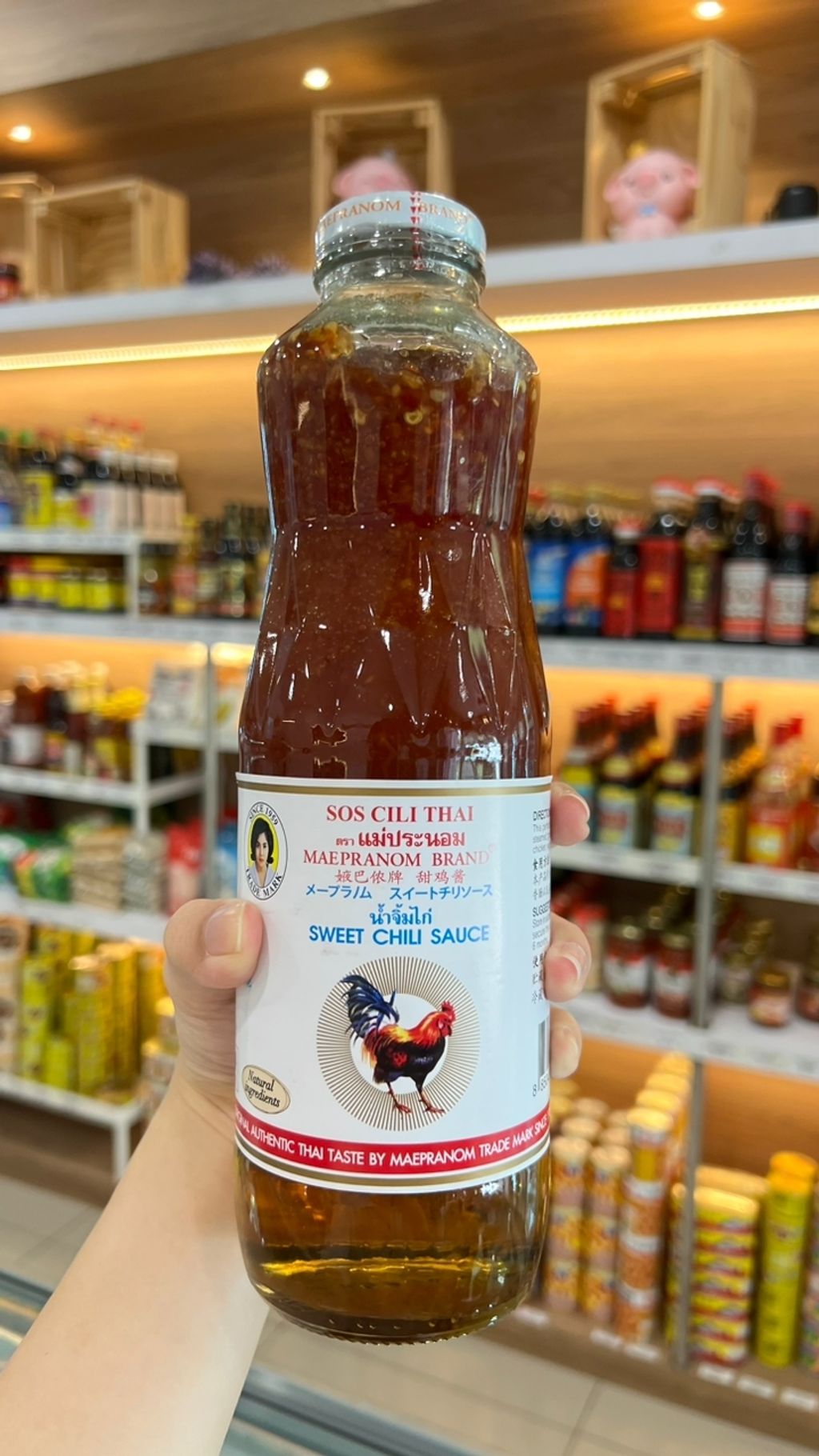 Maepranom Thai Sweet Chilli Sauce Bottle 泰国女人头牌 甜辣椒酱
Ingredients:
Sugar, red chilli, garlic, water, salt, acidity regulator.
Directions:
This perfect dipping sauce is suitable for all kinds of fried, steamed, grilled or roasted food. Also excellent with spring rolls, chicken, vegetables, seafood and BBQ.
Suggestions: Store in a cool dry place. Shake well before use. Once opened, secure the lid tightly, keep refrigerated and consume within 6 months.