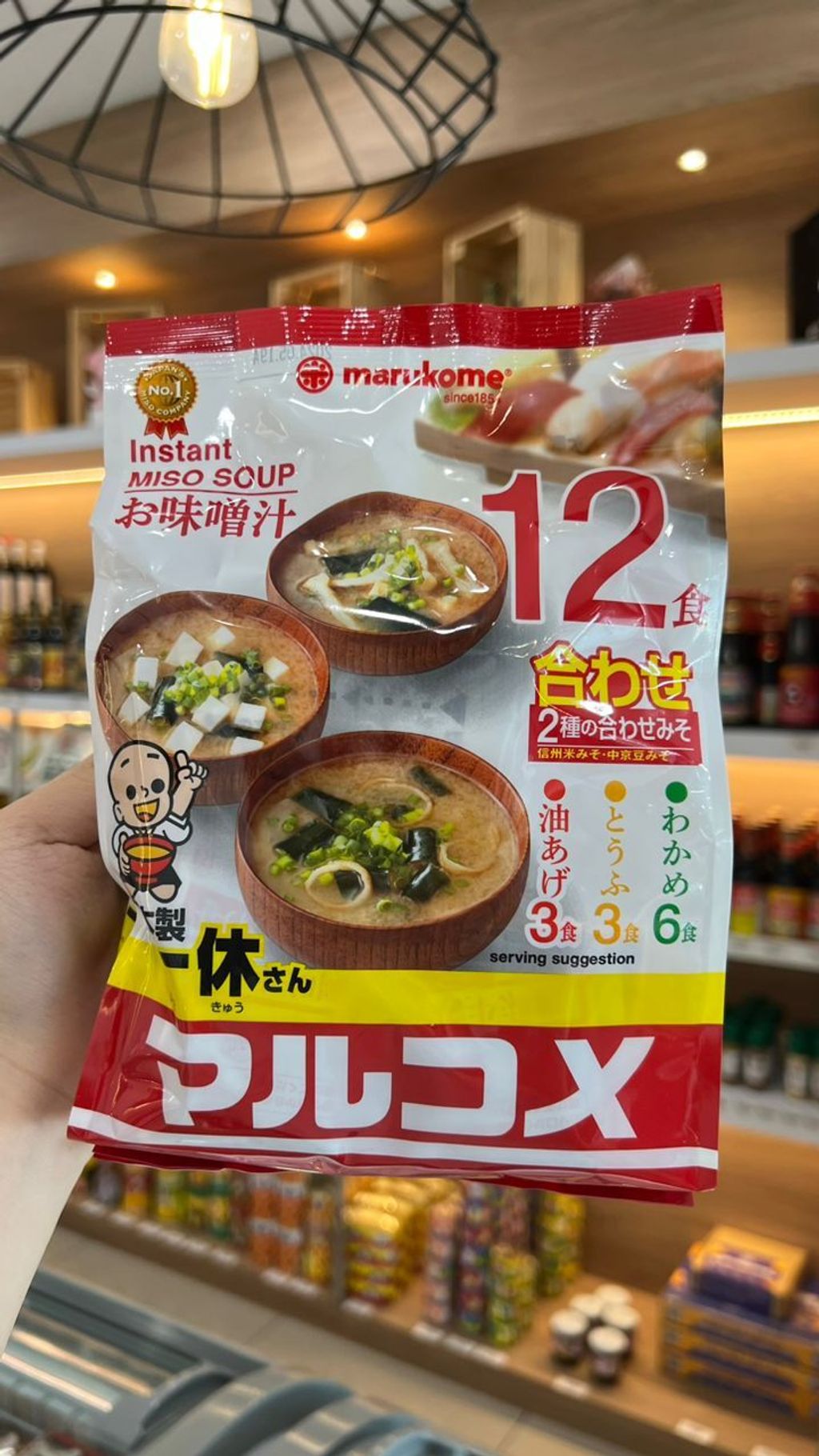 Marukome Instant Miso Soup Paste (Ori) 日本即时味增汤(原味)
Ingredients
Seasoned miso (rice miso, salt, sugar, beans miso, bonito extract, dried bonito powder, soda bonito powder, anchovy powder, reduced maltose, alcohol, seasoning (Amino Acid), Garnish (seaweed, fu, spring onions, bonito powder, seasoning [Amino Acid], antioxidant [V.E], fried tofu, coagulant, tofu.
Contain soybean & wheat.
Directions
1. Empty contents of both packages into a mug or bowl.
2. Add 2/3 cup (6fl. oz./160ml) of boiling water.
(Adjust the amount of hot water according to your taste.)
3. Stir well and serve hot.