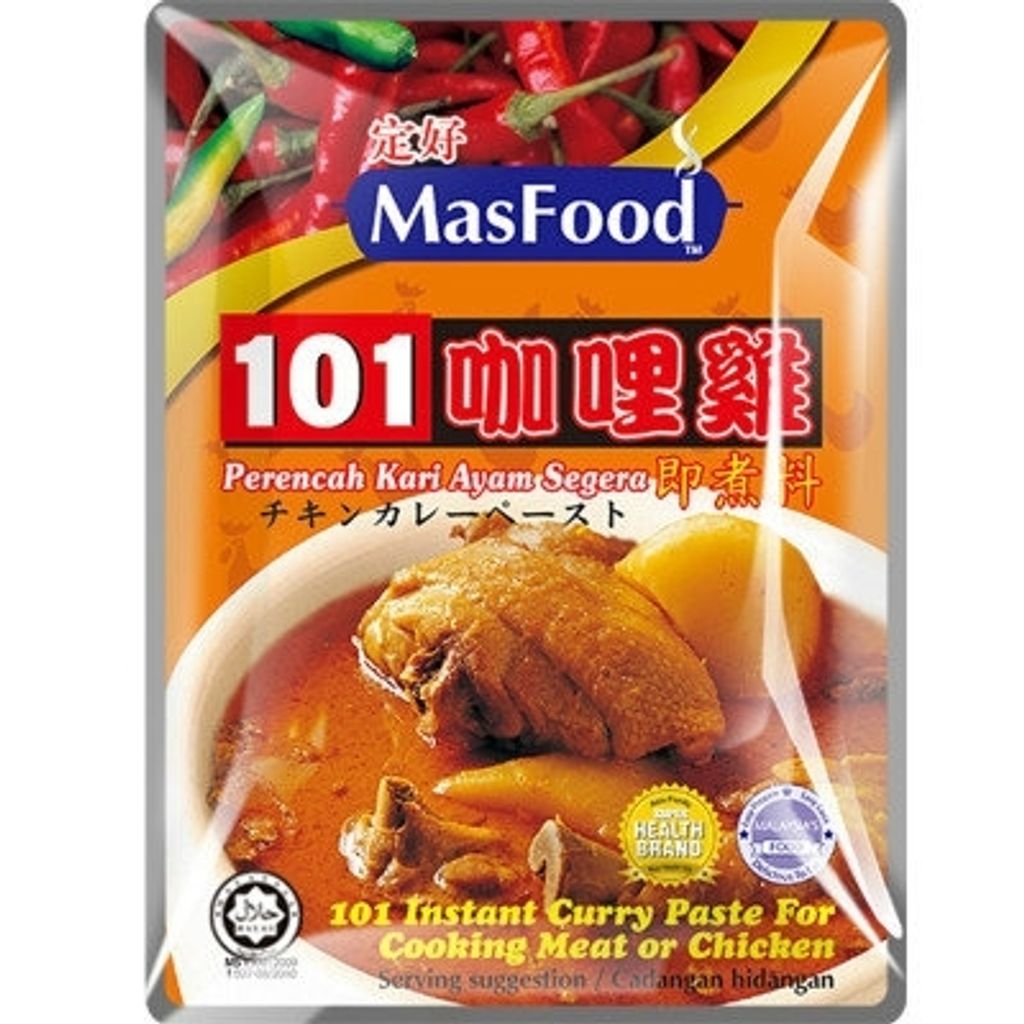 MasFood 101 Meat Curry 定好101咖喱鸡
Cooking Method :
1.Empty the contents of the MasFood 101 Instant Curry Paste into wok.Next ,pour in the chicken / meat which you have prepared earlier and fry over low heat .
2.Then add in the remaining 500ml of water.
3.When the meat is cooked , add in pre-boiled potatoes ,150ml thick coconut milk .Bring to boiled and serve.
If cook thick,no need to add coconut milk.
Also can use for fried rice stick ,fried noodle ,fried rice ,fried chicken meat ,BBQ ,vegetable curry and instant noodle.