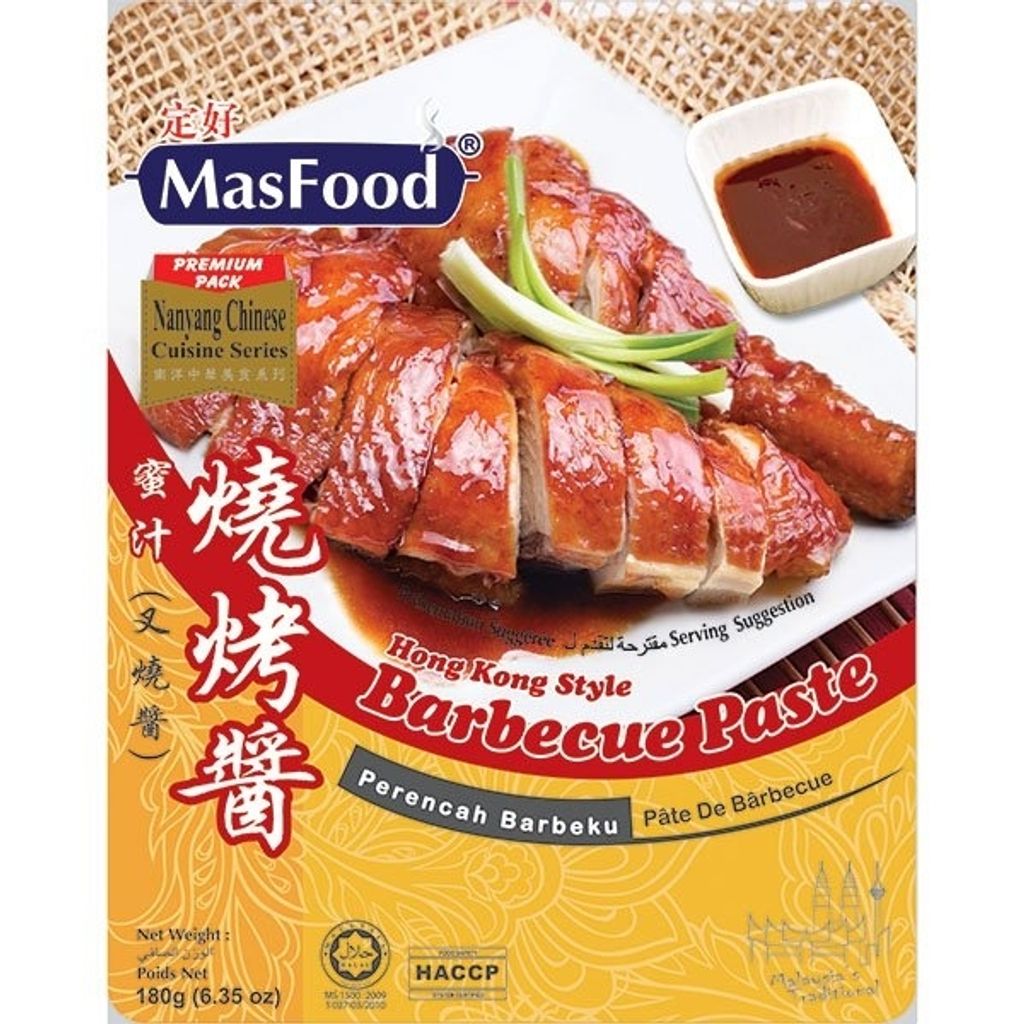 MasFood Barbecue Paste 定好烧烤酱
Cooking Method :
1.Prepare 1kg of chicken or other meat in the form of cube .Mix them with 1 pack of MasFood Hong Kong Style Barbecue Paste .Marinate the meat approx .Within 2 hours .
2.Put the meat and 450ml water in a saucepan ,and cook over medium heat and continuously stir them well for 40 minutes .
3.Fry the meat until it dries .After that ,use low heat to continue frying the meat until it looks slightly grilled .Serve them .