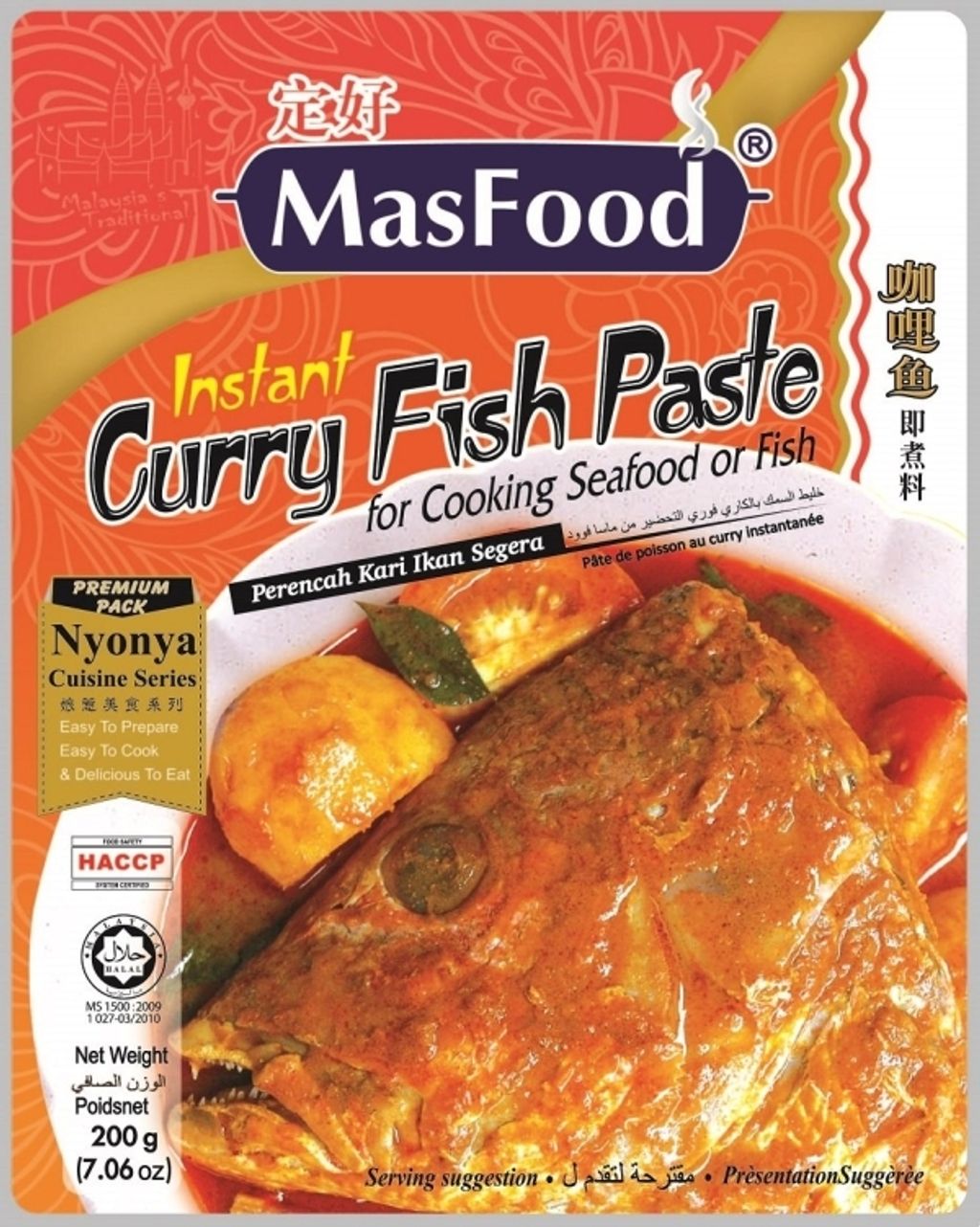 MasFood Curry Fish Paste定好咖喱鱼
Cooking Method:
1. Firstly, stir in the MasFood Instant Curry Fish Paste until fragrant.Add in 400ml water and stir it to boiled.
2.Add in fish or other seafoods, stir throughly until it's boiled.
3.Finally, add in appopriate coconut milk. After boiled, can be served.(Thick no need to add coconut milk).