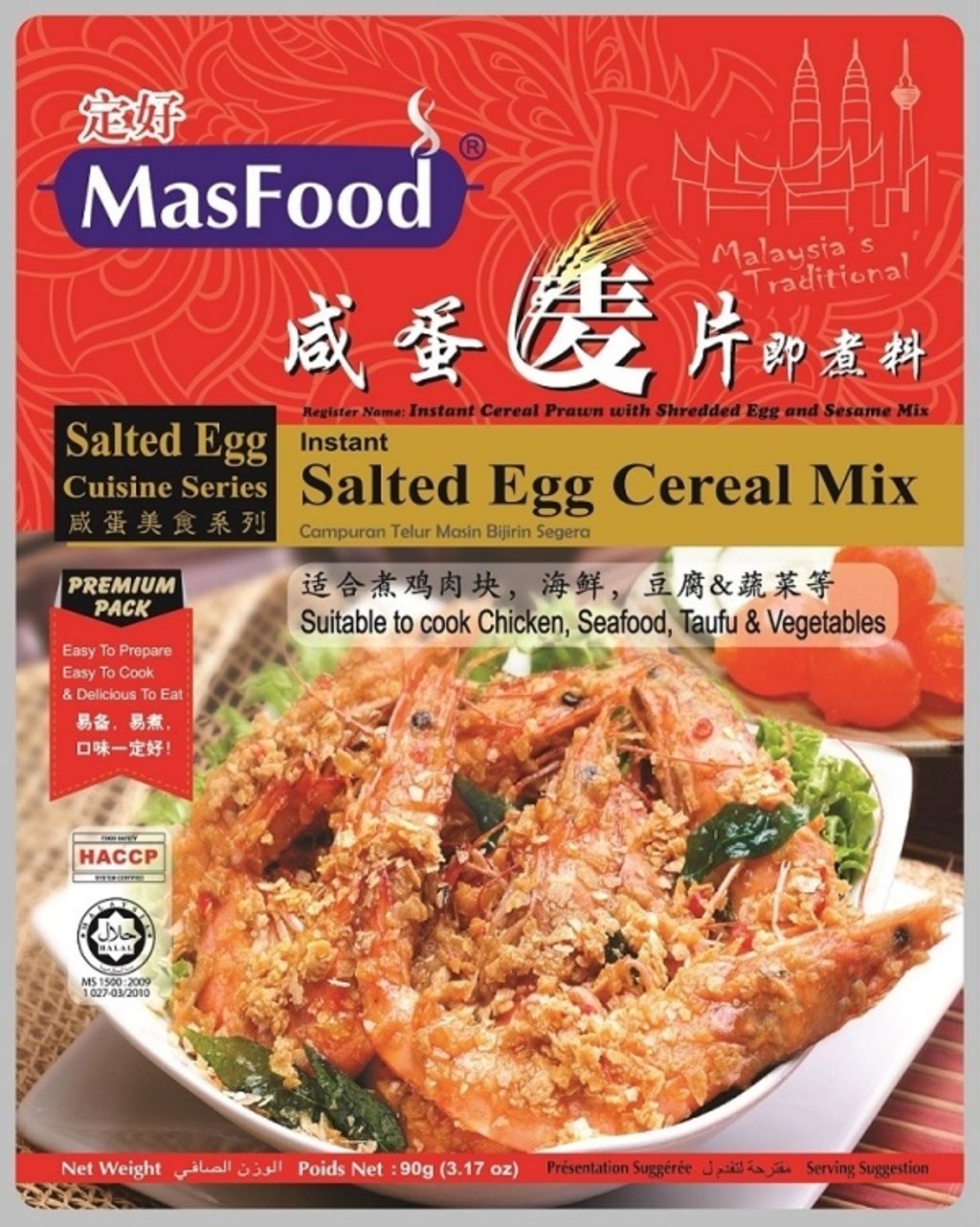 MasFood Instant Salted Egg Cerreal Mix咸蛋麦片即煮料
Cooking method :
1.Fry 350g chicken/meat/seafood or vegetables till golden brown and crispy .Set aside .
2.Heat a pan ,use margarine to fry curry leaves and chili padi till fragrant .Then, add in salted egg paste and fry until blistering .
3.Add in instant cereal mix to the pan and fry till fragrant .Finally ,add in the fried chicken /meat/seafood or vegetablesto the pan ,stir quick and mix well .Ready to serve .