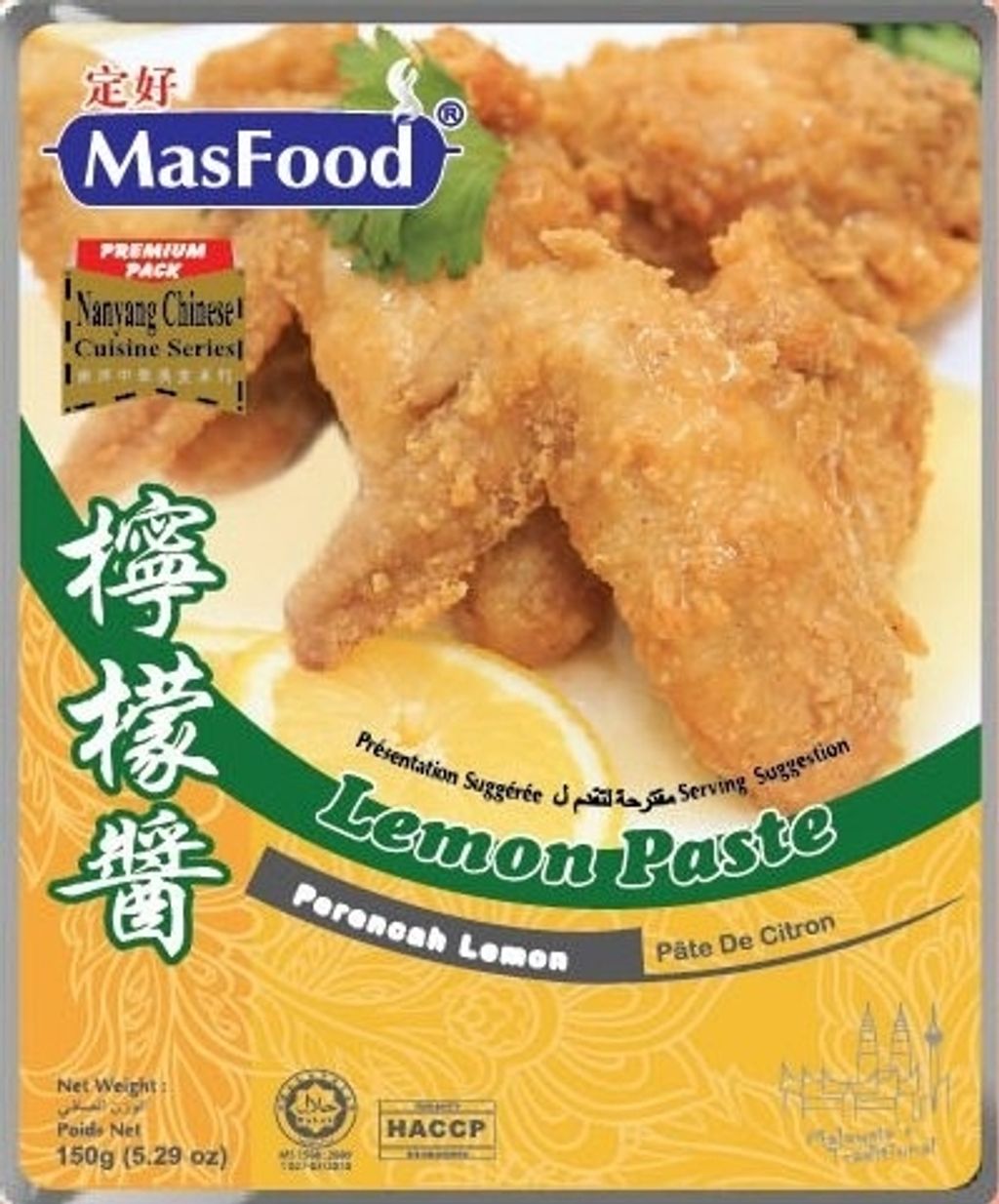 MasFood Lemon Paste 定好柠檬酱
Cooking Method :
1.Prepare 1kg of chicken or other meat in the form of cube .Marinate the meat for more than half an hour with 1 egg ,1/2 tablespoon of sesame oil ,a little salt ,a little white pepper ,2 tablespoon of flour and 2 tablespoon of corn starch .
2.Then ,deep-fry the prepared meat in the hot oil until cooked .Remove and drain .
3.Prepare a pack of MasFood Lemon Paste ,then heat it up .Pour the hot lemon paste onto the cooked meat .Serve them .