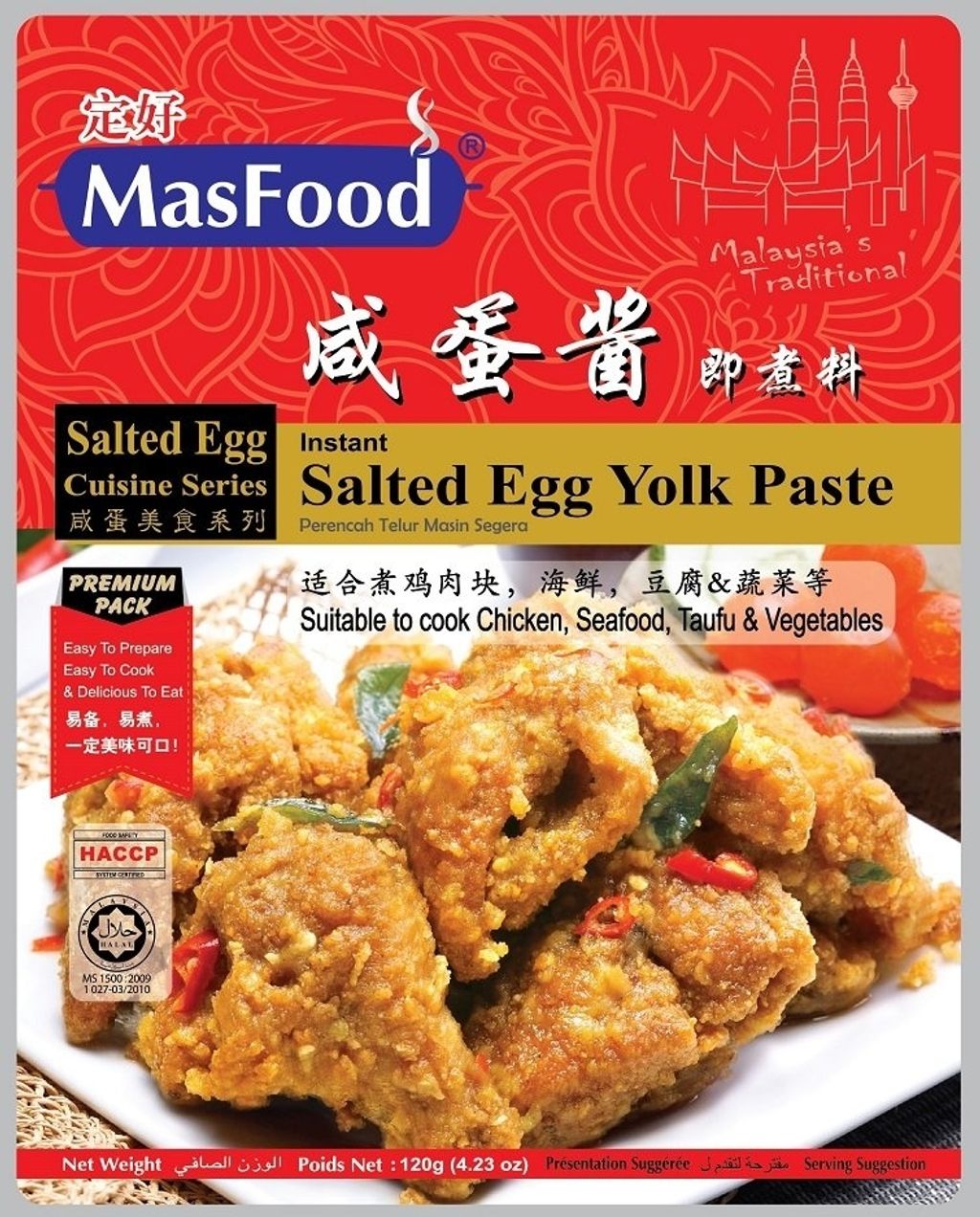 MasFood Salted Egg Yolk Paste咸蛋酱即煮料
Cooking Method :
1.Fry 350g chicken /meat /seafood or vegestables till golden brown and crispy .Set aside .
2.Heat a pan ,use margarine to fry curry leaves and chili padi till fragrant .
3.Add in the fried chicken /meat /seafood or vegetables and MasFood Instant Salted Egg Yolk Paste to the pan ,stir quuick and mix well .Ready to serve .